DUSTEX has extensive experience in supplying a wide range of industrial axial fans: we work with the best axial fan manufacturers here in New Zealand to provide the best product for your particular application. Whether you need a direct or belt driven axial fan – or have a horizontal or vertical installation – we can help you. Our fans are designed and manufactured in New Zealand – and if you're not sure what you need, we also offer a full design service.

Do you have an axial fan in need of repair? DUSTEX also offers an industrial fan repair service for all types of fans.
What are axial fans?
Axial fans are often called propeller fans because the air or gas flows through the fan in an approximately axial direction, as opposed to centrifugal fans (sometimes called radial flow fans) where the air flows through the fan wheel approximately in a radially outward direction.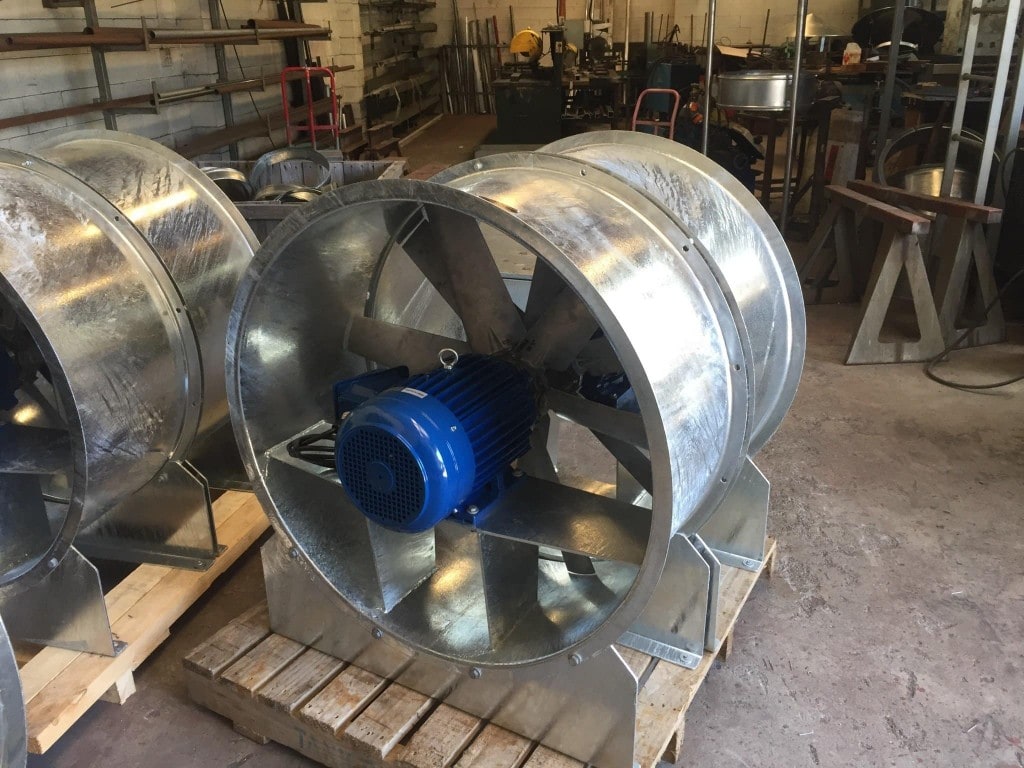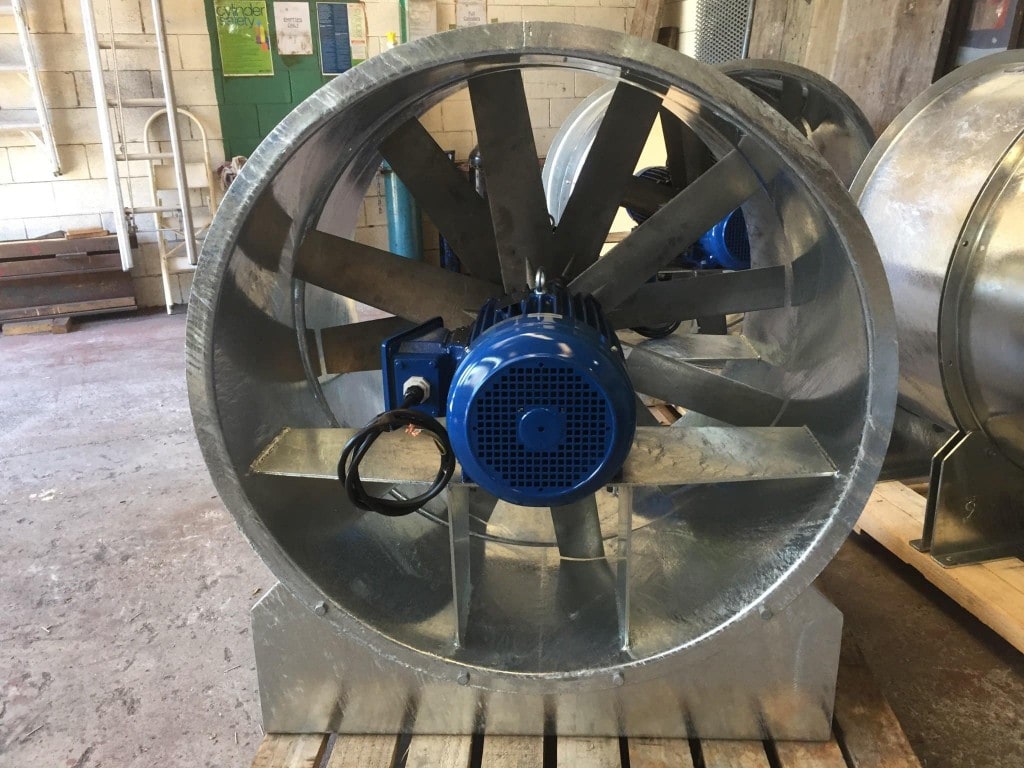 Axial flow fans come in a number of forms:
Propeller fans: Usually have inexpensive construction and are limited to low pressure applications.
Tube axial fans: More efficient than propeller fans, and capable of developing more useful static pressure. They can range in the number of blades, blades shapes, and the hub usually covers less than 50% of the fan tip diameter.
Vane axial fans: Improved design permits medium to high pressure capability and good efficiency. Most blades of this type are aerofoil in shape and can be fixed, adjustable or controllable pitch types. The hub is usually greater than 50% of the tip diameter.
What can industrial axial fans be used for?
Ventilation fans: Used for ventilation of any kind, such as building ventilation for human comfort, and ventilation for equipment rooms and processes.
Bifurcated fans: Used for large volumes of hot, dusty or corrosive air at low pressure, because the motor is separated from the air or gas stream by a fully enclosed chamber. The chamber is often aerodynamic to reduce any additional drag on the fan performance.
Roof supply fans: An axial fan can become a roof supply fan by simply adding flashings and a weather cowl.
Roof extractor fans: DUSTEX has a VJR series of powered roof exhaust units, which are low cost high/capacity industrial exhausters. These are the vertical discharge type used for effective extraction of hot air, fumes, smoke, gases etc., from industrial premises. They can also be used in semi-commercial applications. Fitted with high efficiency aerofoil axial impeller, the VJR series is effective under free intake or moderate intake static pressure applications. Direct-drive motor configurations and automatic back draft shutters are standard on the VJR series.
Other typical uses of industrial axial fans are:
Industrial cooling fans
Spray booth fans
Central tunnel fans with reversible air flow
Mine ventilation.