Model SLC: the best dust collector solution for a wide range of industries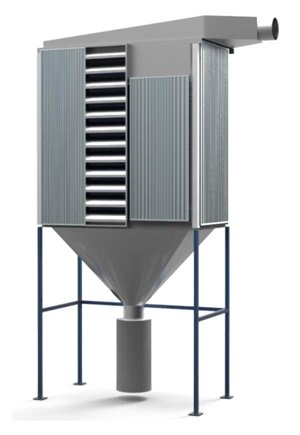 Model SLC is the best dust collector for many industries: it's ideal for timber processing, woodshops, plastics, grain handling, and seed dust.
And because it's designed and manufactured by the team at DUSTEX in New Zealand, the exact configuration can be customised to suit your needs. (We can also design dust collection systems from the ground-up, or design solutions that fit with your existing equipment).
Model SLC: duty
Nominal airflow 6,000 m³/hr. Based upon 18 off 2.4 m long filter bags.
Filter quantity options 9 or 18 as standard.
Filter length options up to 2.4 m as standard.
99.99+% filter efficiency
Construction of Model SLC
Galvanised steel construction
Flexible fan location to suit site requirements
Options to make Model SLC the best dust collector system for your site
Collection bins, waste bins or material handling equipment can be added to the configuration.
Supplied clad or unclad.
The fan supplied would be matched to suit your particular application.