SGS' nuisance dust is removed with a DUSTEX dust collection system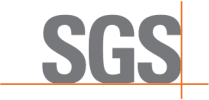 Pulverising samples for lab testing creates nuisance dust at one of SGS New Zealand's facilities. A DUSTEX dust collection system removes this nuisance dust.
Background: 
SGS provides industry with independent inspection, verification, testing and certification services – anywhere in the world. In one of SGS New Zealand Limited's facilities located in Waihi, samples are prepared, on site, for lab testing in the "prep shed".
The problem: 
The process of crushing and pulverising samples generates nuisance dust.
The solution: 
The nuisance dust in the prep shade is extracted by a DUSTEX dust collection system, to create a clean and comfortable working environment.